Creative Gift Ideas was started in August 2009. We are located in Manchester, New Hampshire, USA





My name is Deborah Schofield Rowell. Creative Gift Ideas was born out of necessity.

During the recent recession, I lost my job as a self-employed, private-duty caregiver/companion to the elderly; a position I enjoyed for many years.

With few skills and unable to find more work as a caregiver, I decided to create my own income. With time on my hands, I took a free affiliate marketing course and studied for weeks, intensely. Then began building what you see here today.

Creative Gift Ideas Comes to Life

Since my background is service-oriented, I guess it's not by accident that my website ended up to be about wanting to help people find nice gifts. Of course, they needed a place buy those gifts in safe, secure setting. That became a reality because I learned that there are many well-known and trusted merchants willing to give commissions to regular people like me. I advertise for them and receive a modest commission when a sale is made. Pretty basic.

What a amazing learning experience this has been! I've really enjoyed the process. To be able to create something to share with the world is very fulfilling for me. It's "work" but it's also fun!

Thanks to Special People . . .

Many of the pictures on these site pages are of my three grown children and their children.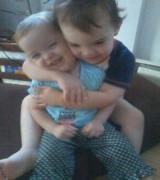 Their love and understanding is really what keeps me going. . . .I love you guys. Big thanks to Tom for giving me a quiet and peaceful place to work when needed and the financial help while unemployed. I am so grateful to you. . .

Thanks to my fellow SBIers who are always there to help. This is a community of people from around the world who share the same web hosting service with me. Whenever I get stuck, you are right there! Thank you so much!

Special thanks to Angie Berg, who's help and patience in the beginning of this project was invaluable. I'm so thankful to you Angie, and I will never forget you!
For all chocolate lovers out there I have included a link to her site here (ChocolateCandyMall) and on another page too . . . it's the least I can do.

More special thanks to my neighbor and friend Jo (Starlina), my cheerleader. You believed in me from the very beginning ... thank-you so much. Your kindness is my gift:)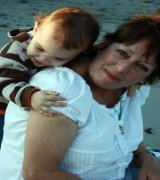 Contact Us
On the bottom of this page, you will find a contact form. Please feel free to send your questions, comments, ideas, stories, suggestions and complaints or just to say "hi".


To see all our services and policies, you can go this page.

(special note:) This website is owned and operated solely by me. I'm a single mom of three grown children, two grandkids that I adore and have several other part-time jobs to make ends meet. I receive a small commission on every sale made here while advertising for "the big guys".
That's why I want to thank you for your business. Your support helps our economy by supporting people just like me.
It really makes a difference in my life to have this site and very much appreciate your support of this small biz! . . . D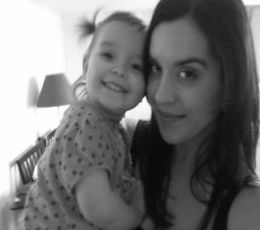 return from about us to home page of creative gift ideas